I remembered how thrilled my sister, brother and I used to be when our Mum presented us with dishes of rice with pools of tomato soup in the centre complete with parsley faces and was reminded that I had 'pinned' some eggy-cleverness on one of my Pinterest boards a while back, just in case I ever have to work a little bit harder at food presentation in order to tempt Sophia or Dylan to eat.
So here, because I have nothing else to post about today (though I will return with a Liberty Lifestyle Fabric Suitcase Tutorial very soon!)
and because the whole alliterative title thing was beginning to get tricky-stroke-annoying are some of the cute photos I found.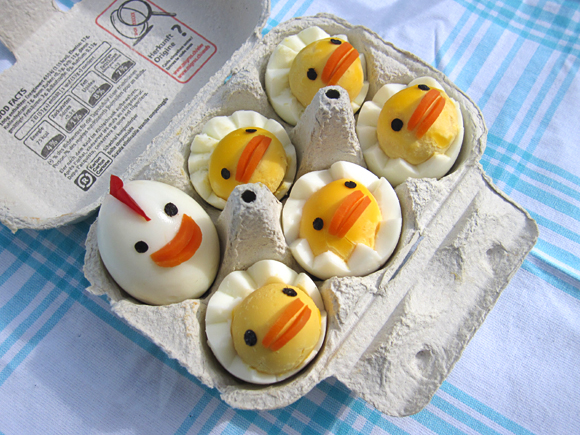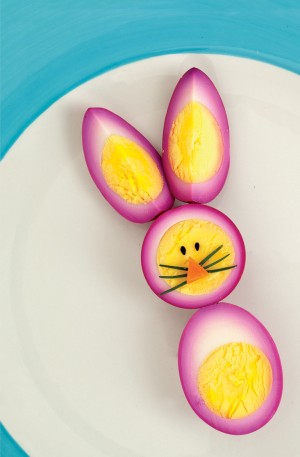 Could you eat this banana now?
If someone you know is crabby in the morning, here's the breakfast for them...
Too cute to eat, methinks...
look away if you're easily shocked...