Many years ago, I used to make most of my own clothes. But marriage and motherhood, combined with the closure of all the decent fabric shops I knew, knocked that out of me and I don't think I've made anything for myself since my wedding dress.
I have done odd bits of dressmaking since then - mostly bridesmaids outfits for friend's weddings, nightdresses for Miss U-t-B and some of her friends, and a couple that I'd like to think are heirlooms of sorts, namely a christening robe (from the remnants of my wedding dress) and this...
Miss U-t-B's First Holy Communion dress, which was in the wardrobe that got dismantled to make way for shelves I put up the day before yesterday. I loved
making this!
Cotton organdy oven cotton pique, with tiny daisy trim.
French seams and tiny button loops (yes! I did turn those!) with pearly buttons down the back.
And a big bow at the back!
She did look lovely in it!
It has to be said that it turned out that cotton organdy is not very comfy to wear, and though it looks lovely when newly pressed and on a hanger, about one nano-second after putting it on, the dress comes to look like a piece of mad origami - not quite the look we had imagined!
Anyway, I digress...
As I was saying, dressmaking has not been a big part of my life these last twenty years or so.
But a
fellow blogger's posts
a few months back about her
stylish creations
got me inspired to have a go again. Finally, on Sunday, I googled 'dressmaking patterns' and stumbled on Jaycotts, an online shop where you can peruse dressmaking patterns from Butterick, McCalls, Vogue, Simplicity, Burda and New Look, amongst other sewing paraphernalia.
The first thing in my virtual basket was this...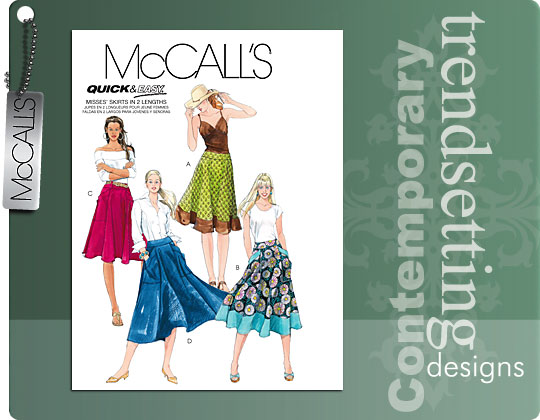 McCalls 5431
I thought of getting this pattern last summer, when some fabric I'd bought on ebay arrived looking perfect for a Boden-style skirt, but never got round to it! I just need to find some fabric for the contrasting band and I'll be off on this one!
Then I noticed that all Simplicity patterns were 50% off!
So into the basket went this one...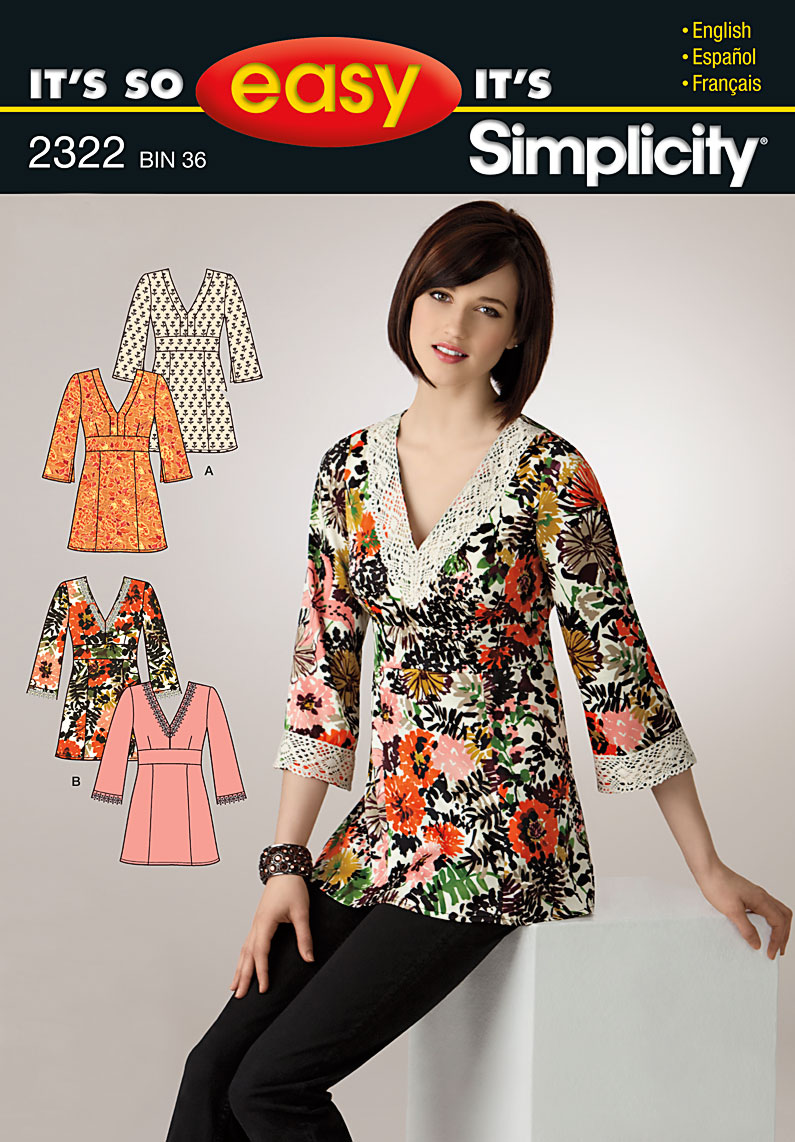 Simplicity 2322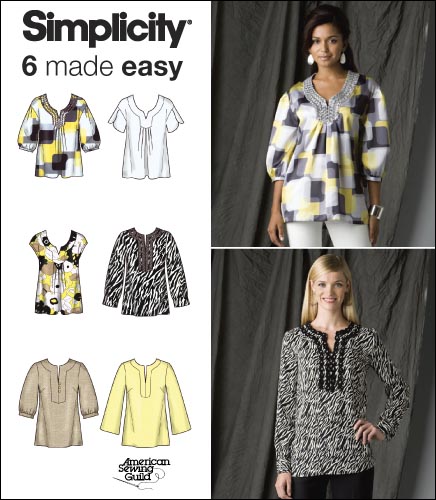 Simplicity 2696
And then, with the new babies in the family in mind...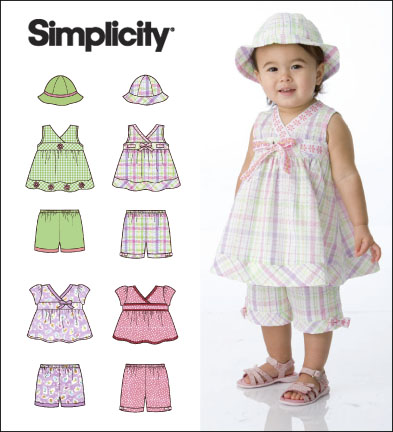 Simplicity 2625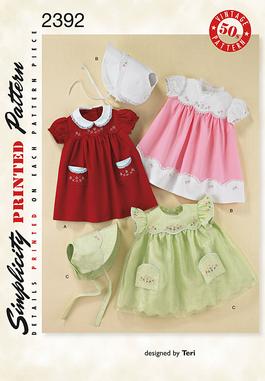 Simplicity 2392
It allows you to read reviews and see photos of the items made by others from a given pattern. Very useful and well-worth a visit if you fancy a bit of dressmaking but are uncertain about which pattern to choose.
The patterns arrived on Tuesday - good service that - so now I've been spending odd
bought from several times before) and Shaukat
fabrics at
reduced prices (but who I haven't used before).
(Sorry - spacing's gone all peculiar!)
Oh! Decisions, decisions!
And thanks to the blogger who inspired me to get back in the dressmaking saddle, so to speak!