I did another bit of dressmaking last week, following on from the Valori Wells tunic I made a few weeks back.
This time, I bought some fabric on ebay from 'Favourite Fabrics'. I have used them several times before and have always received my fabrics quickly, which luckily was the case once again this time. I'd chosen this fabric...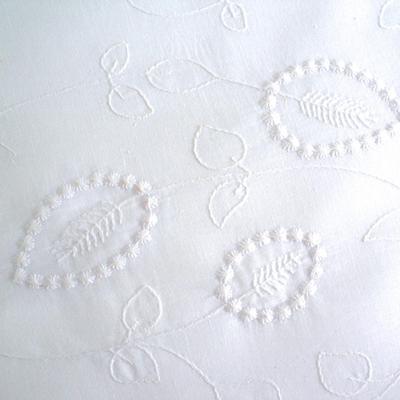 ...which now seems to have sold out, maybe as it was only £5.99 a metre. I hadn't yet decided what pattern I was going to use, but ordered two metres knowing that would be about right.
In the end I chose to use a different pattern to last time - New Look 6010.
I have quite a few blouses of this sort of style and find them comfortable and easy to wear, but recently have found it harder to track down ones I like in the shops, especially at anything like a sensible price. So making some myself seemed like a good option. I decided to make view D, but I intended customising the sleeves, which in this pattern have elasticated cuffs, where I wanted a button closure, like on the tunic I made previously.
I was surprised to find that once pinned the blouse out that I had LOADS of fabric left over. The pattern was a fairly easy one to make, certainly a little more straightforward than the tunic one I used previously, which was this one...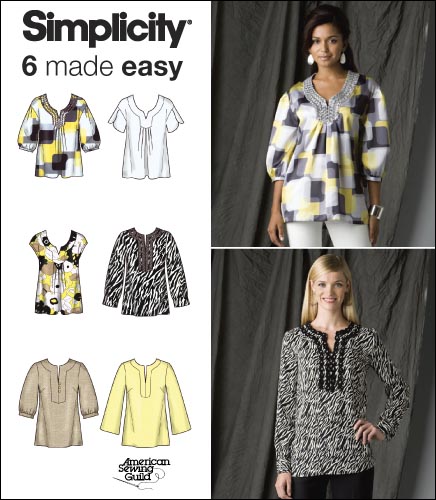 Picture courtesy of SewingPatternReview.com
I created a new sleeve pattern by combining the top part of the New Look sleeve with the bottom part of the Simplicity one.
And here's the finished article!
I had this idea that with 'The Great British Sewing Bee' back on our TVs, I'd try to do one of task from each episode. In the end though, I only managed the buttonloops from programme one! I'm tempted to make Mr U-t-B some dashing striped and piped pyjamas from programme 2, but I think I'm already running too far behind!
I found some sweet little flower buttons in my local haberdashery...
And it fits...
So what about the left over fabric?
There was enough to make another of my oh-so-frequently-made Japanese smock tops...
Now if I just sell this little smock for £12, I make that a free blouse for me!

I have one more blouse pattern to try out and with pay day tomorrow I am considering these fabrics...


Palos Verde Abalone Cove