Although I was largely unaware of what was going on around me, 1964 saw some notable firsts, ones that would be part of my childhood years.
'Jackie' magazine was published for the first time. Getting to the newsagent before school every Thursday to buy it was part of my secondary school years!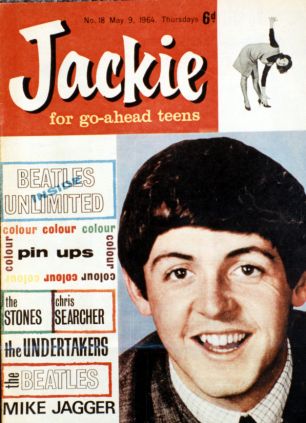 'Play School' aired on the brand new channel, BBC 2. Oh the excitement of finding out which window you were looking through each day, and what was beyond it!
Habitat opened its doors in the Fulham Road.
My parents still have an Habitat day bed which was probably bought around 1968, and jolly comfortable it still is!
The Post Office Tower was completed. When we used to drive from our home in Oxfordshire to London to see our great-grandmother, us three children in the back of the MG would always look out for the tower, and eventually we did go and visit, though strangely I can't remember if we went up it!
Sir Winston Churchill retired from the House of Commons.
'Match of the Day' was launched. It's opening music makes me head straight to bed!
Crossroads Motel opened its doors. I remember it rather later as when my sister had glandular fever and was away from school for weeks, she got hooked on it. Maybe it's why she went into the hotel industry?
The Austin 1800 was named 'European Car of the Year'. 'Tank of the Year' might have been more appropriate.
The Daihatsu Compagno-Spider was the first Japanese car to go on sale in Britain. Like the look of this one!
'Mary Poppins' flew into our cinemas (and Dick Van Dyck perfected his Cockney accent - not!)
Cockney accents must have been de rigeur in the film industry, for we also had Audrey and Stanley in 'My Fair Lady'. My Mum once went to a fancy dress party in a replica of this outfit. And she looked as good as Audrey in it!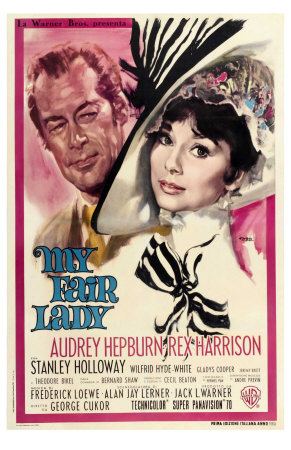 Again, I don't have any actual musical memories from the year, so I have chosen a track that I came to love, by an artist tragically lost in 1964.