Fear not!
I haven't embarked on some madcap idea to run five marathons in as many days, or climb the three tallest peaks in the world, or swim the Channel...
I have just spent the weekend in training for 'the festive season'!
It all began with a workout at 'The Country Living Christmas Fair'...
...for which my sister had given me tickets as part of my birthday present. Luckily she was able to come with me which was handy as she has impeccable taste in gifts and was able to help me in my decision making. Needless to say, I won't be sharing my actual purchases on here (you never know who may drop by) but I will share some pics and links to sellers whose goods I particularly loved (and can remember whilst I'm sitting up here in my garret!)
'The Painted House' sell beautiful patterned rollers that you can use to create your own fabric, wrapping paper or wallpaper effect. I was especially taken with the deer and the bird ones which you can buy on Etsy...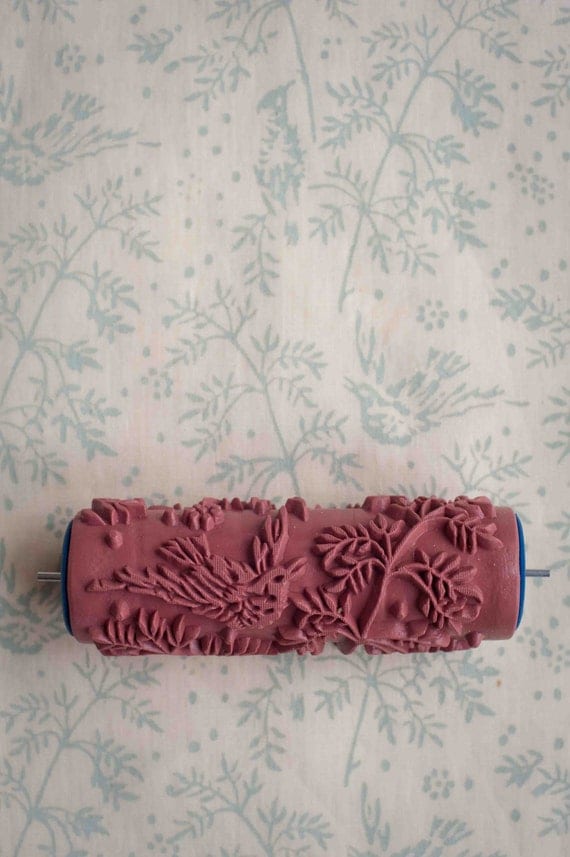 I am feeling a need to re-decorate a room to be able to use one of these! My sewing room, perhaps?
Having dabbled in fairy making last Christmas, I really appreciated all the care and work that goes into each of these beauties...
The skater pairs also really appealed, though I wouldn't know which to choose...
In a similar vein ( and right in line with my current elfin mood) were 'Les Elfes de Stephanie' (who you can find online on 'DaWanda' which seems to be an Etsy/Folksy equivalent)...
On Sunday, after a walk in the beautiful sunshine, I decided to carry on the mood of impending festivities. First some fruit was put in to soak...
700g mixed dried fruit, 100g glace cherries, 100g mixed peel (well, so the recipe says - I didn't quite have that amount of cherries or peel but I wasn't heading for the shops to top up!)
200ml hot, strong, black tea
3 tablespoons whisky
3 tablespoons marmalade
Then I roped Miss U-t-B into the training, and we embarked on a prototype-building session. We had been talking about gifts to make for people when the Christmas holidays begin, and had settled on one idea to do together.
Cardboard boxes taken apart, designs considered and measurements settled upon. Sweets were pondered over and purchased (rather too many in fact),
dough was made,
shapes were cut out, boiled sweets were smashed up and baking was done.
Then the assembly began, even as the icing sugar settled on every nearby surface...
Miss U-t-B decided the hat was an essential part of the task.
We also played Christmas music, though it didn't have quite the desired effect!
In the end, as the daylight faded just enough to make it worthwhile lighting the tealight inside, we had this...
We had wanted a curved roof this year, which was a little harder to achieve than we thought (we draped the just cooked roof sections over some crumpled greaseproof, but did end up with some cracks. Next time we may try a different method we think may work.)
Last year we were purists, just gingerbread, white icing and silver baubles.
Oh...and daleks of course!
This year we wanted to try the sweet-laden look.
And a single solitary Loveheart bearing the message 'Keep Cool'.
The tealight wouldn't stay lit. Mr U-t-B says we need a chimney to achieve this!
Back to the drawing board!
(Back with what I did with the soaked fruit very, very soon!)