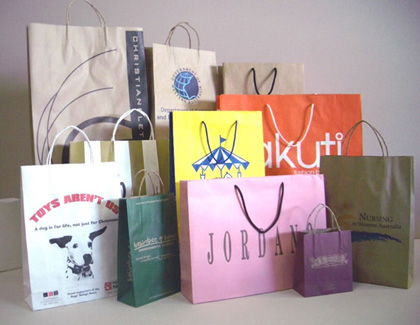 bagboxpackaging.com
Well, I survived the shopping trip, but it was a close run thing!
I feel like I participated in some kind of battle and that my back took the brunt of it, so am having to lie down and take painkillers today, which is very frustrating!
On the plus side, the girls had a great time - Miss U-t-B and her buddy H had earned the money they were spending when they worked for two weeks at the start of the holiday, so I felt I owed it to them to make sure they got a bit of a treat. Spending their own money, rather than that of their parents, is to be encouraged! We'll work on the notion of saving sometime soon, too.
For me though, it was all much of a muchness. Loads of shops selling clothes, cosmetics and jewellery.
Quite a number selling electronics and gifts.
A few selling homewares and books (where I'd be most likely to while away the time).
And

ABSOLUTELY NOWHERE

selling fabric, thread or (my new love) yarn!
(Though maybe that's a plus really, because it could have been injurious to the wallet if there had have been...)
There was one thing which I stood in front of in wonder, wishing I had my camera with me, though. It was the window of 'All Saints', filled with over a hundred old sewing machines.
If you want to see a picture of a similar one I suggest you click this link (this looks like a great blog, so maybe you won't come back here after, but it's a chance I'll have to take)
My plan had been to while away time in a bookshop, reading (I am now on my next Daphne du Maurier) and drinking coffee. But, alas and alack, there was no multi-storeyed, sofa-strewn, coffee-culture-supporting type bookshop, just a WH Smith and a not-overly-large Foyles. We have better in Guildford.
I also thought there would be a John Lewis. Don't ask why I didn't look at the 'Store' Guide (why can't it be a Shop Guide?) before going. A John Lewis would have provided me with diversions-a-plenty (fabric - both of the dressmaking and soft-furnishings variety - haberdashery, yarn, patterns, gifts, stationery), but sadly the department stores were House of Fraser, Debenhams, M & S and Next, lovely in their own ways, but not John Lewis. I'd be better off in Kingston, or Southampton.
Anyway, no point being grumpy about it! It's done now, and if I ever go again, I'm going to put on my scruffiest and least fashionable clothes and entertain myself watching faces as I walk into Gucci, Dior, Louis Vuitton and the like...
Meanwhile, back in the real world, I have been really grateful for all your comments recently, especially regarding spice overload and machine vs hand-embroidery! It's always great to get different opinions and see things a different way so thanks!