Thanks to Melanie of The Folly Bird blog for tagging me in this enormous bloggy game!
Somehow I missed reading this when I should have done, so I feel like I'm still playing whilst everyone else got called in for their dinner. So, as I'm the naughty girl who's stayed out when she should have gone home, I'm going to be naughtier still and break the rules.
I'm not posting the tag rules, and won't be tagging anyone else (because they're all inside eating their beans on toast and such like), but I will answer the questions Melanie asked and I will give some random facts. I'm meant to do eleven but that seems quite impossible at the moment. I've got a bit of a cold, so what with the sneezing and snuffling, I can barely think straight!
It's a bit of a cheat, but I'm at a loss to come up with many new ones. So hop over here for seven that I've shared before, but AGES ago.
And I'll top up with four more:
8. When I was eighteen I lived in Paris for a year. Working for mainly American and Brits though, my French barely improved at all - in fact it probably got worse! I would happily live there again, for another year or so, and I'd try so much harder with the language next time!
9. I'm a bit of a hoarder, not in the rubbishy way they like to show on TV, but of anything with a special memory attached.
10. Although I haven't done any for ages, I am really keen on doing family history. So far I have managed to put a name to a mysterious skeleton in the family cupboard; found an unusual name which seems to link some of my forebears to an 18th century MP who shot himself after he lost his fortune speculating in the West Indies; and learnt the tragedy of a wedding day suicide...
11. When I was a small child, my 'party' trick was to roll my tummy, like a belly dancer.
Bet you're trying it out now, just like I did when I remembered it for a final random fact!
Next, here are the answers to the questions Melanie asked.
1. If you could go shopping in any era, which would it be?
Probably the 1920s or 1930s. Not for what I could buy in the shops, but more for the style in which I might do it.
2. Official other half aside, who would your dream date be?
If I had to endure going on a date, it'd have to be made worthwhile with humour, so I'd probably go for a someone quick-witted like Dara O'Briain...
3. Who were/was the last band/artiste you saw live?
I could tell you, but then I'd have to kill you.
I haven't seen any band or artiste 'live' since the 1980s and some of the ones I did see back then look pretty embarrassing now. I did once go to see Geno Washington at The Half Moon in Putney though.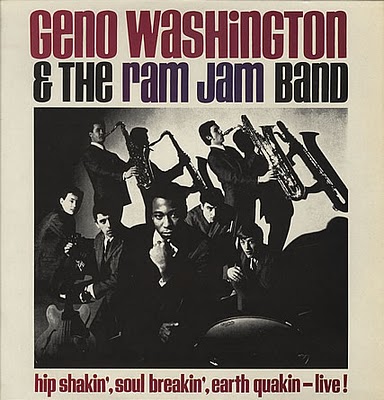 4. Do you have any phobias?
None that I have discovered so far. I'm not very keen on slugs though. Oh, or clowns.
5. What is your favourite film?
It's a Wonderful Life. Cheese-fest it may be, but I do so love it.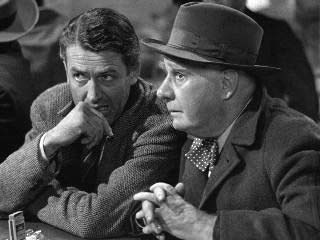 Clarence discovers that neither Flaming Rum Punch, nor Mulled wine, heavy on the cinnamon, light on the cloves, is order of the day at Martinis
6. What is your favourite song?
Teenage Kicks by The Undertones.
No contest - it just makes me feel like I'm fourteen again.
7. How tall are you (I have a near obsessive need to know how tall people are)?
5 foot 3 inches, so not very!
8. What is your earliest memory?
My sister having a nightmare and insisting there was a frog in her bed! I think I must have been about two and I was imprisoned in my cot (after two, my brother must have been in the cot), watching all the fuss. As our house backed onto a canal, it was vaguely feasible for a frog to have wandered in, but I think it would have struggled to get up the stairs.
Depends what time of day. Tea, tea, coffee, coffee, tea, tea - stop before 5 to make sure I can sleep!
10. Favourite literary character?
Mr Darcy, but probably only due to the BBC version from the 90s! Otherwise, it's a toss-up between Milly-Molly-Mandy and Mrs Tiggywinkle. I'm high-brow, me.
11. Favourite actor/actress?
For the above reason, I am rather fond of Colin Firth, but I think he's just edged out by Liam Neeson. Oooh, and I like David Tennant too.
So there we have it!
Time for me to go in too...