With that title, what better way to start than with a quick musical memory. David Essex, resplendent in a variety of checks (Oh lordy! He's forgotten to put his shirt on!) with an near-iconic rendition of the words in my title.
I know men do not like the c word - but wasn't he CUTE?!
Anyway, back to business!
(I've come over all peculiar...)
So, the cloud of the title is that Mr U-t-B is still very much out of action. He's very bored and I really feel for him - he's not used to all this horizontal-ity, usually being a bit of an Action Man. Wish I had a magic wand...
However, the silver lining is that I am acquiring new (and v. useful) skills!
You see, just before his back went, Mr U-t-B and I had set about turning our spare bedroom into a bit of a workroom/guest room. If you've been reading, you'll remember the day bed we put together and its cushions...
...and the shelves that I took down (from there on the right)
and put up again, as Mr U-t-B lay on the day bed laughing
(well, gently chuckling - laughter being too painful by that time)...
Well, next on the plan was a worktop and some proper beefy shelves for boxes of fabric and 'stuff'.
And with no recovery immediately in sight for my poor husband, it dawned on me that the best way to get on was to do-it-meself!
So look at the corner now...
In so doing, my tools of choice have gradually escalated in size and scariness!
From this...


...to this...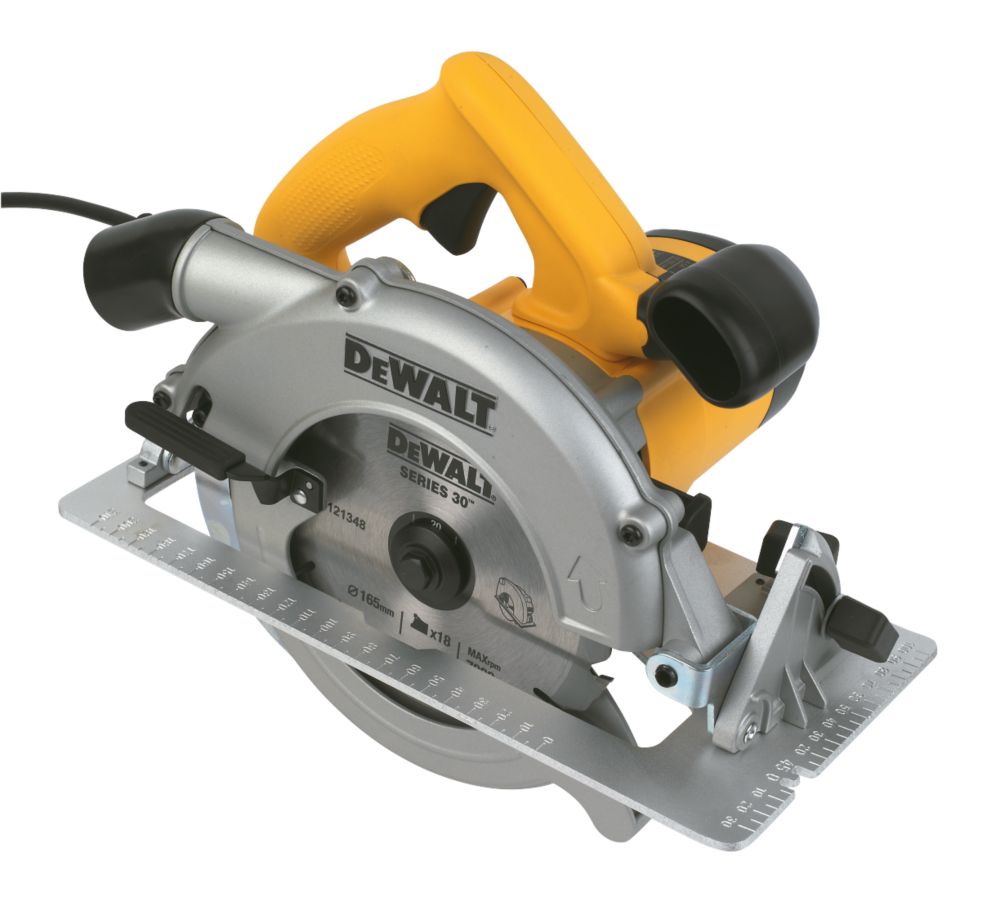 ...and then (gulp) this...
Tool pics courtesy of the marvellous Screwfix.com, producers of my husband's favourite reading material.
But fear not, dear readers...
For both my hands are still intact (even if the photos are out of focus due to shaking with the scariness of it all!)
I actually found that using these tools is not so different from a sewing machine - use the little mark or laser line for lining up purposes, look at that only (not the needle/saw blade) and keep your digits away from the sharp bits!
First I selected some wood salvaged from the bed that used to be in the room...
I cut this to length...
....drilled holes, inserted rawlplugs and erected battens...
I then tried to convince the man at B&Q to cut my MDF to size, but as I needed strange angles (our house is wedge shaped) his clever machine could not do it (not very clever then) and I had to learn to use the circular saw. Then into place the worktop went...
That's got to deserve a Ta-Dah!
Then I dashed out to buy...
...and spent a much calmer morning with a paintbrush, then a cloth and wax...
...transforming MDF worktop, shelves, the row of knobs, the mirror and one picture frame.
I then spent some happy time 'fiddling' to come up with pleasing arrangements...
Wedding sampler up, books to hand, tins full of threads, pretty tins to admire...
Little drawers filled with buttons, sorted by colour, vintage sewing bits-and-pieces, the Red Riding Hood my Mum made when I was small...
Bags and basket of small scraps, cutting mat and tools.
Can you tell that I'm chuffed?
Today, more shelf building, and then some tidying and sorting!
But first a good strong cup of tea and something dunkable!