...if I'll ever get the weekend's washing dry!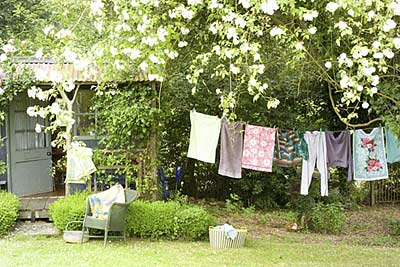 This is not my garden. Wish it was though!

Source: laundryetc.co.uk
This is not my washing either. We don't have any windows that look out onto the garden, as it happens!
Source: Lenton Sands on Flickr
And the situation in which I will find myself shortly, if this weather carries on...
Source: news.bbc.co.uk